Rick Walker Unveils Innovative Bilateral Adoption Tax Credit Plan
Rick Walker for Congress unveils what he calls a 'cash-positive, pro-life, pro-woman, pro-penal reform, pro-family, pro-growth adoption plan as the pro-life strategy of the future'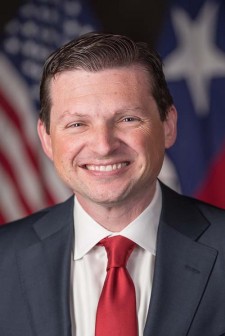 HOUSTON, January 22, 2018 (Newswire.com) - The adoption tax credit was designed to encourage families to adopt. It allows tax credits for expenses like adoption fees, travel and attorney fees. U.S. Representative hopeful Rick Walker plans to take the adoption tax credit even further, extending it to birth mothers of adopted children as well. Rick is 100 percent pro-life and believes pro-adoption is the next logical move for pro-life leadership. 
"My plan is a cash-positive, pro-life, pro-woman, pro-penal reform, pro-family, pro-growth adoption plan and is the pro-life strategy of the future," says Walker, candidate for Texas' 2nd Congressional District in the U.S. Congress.
Simple, Innovative and Effective
This simple, innovative approach is cash-positive and could potentially bring together pro-life and pro-choice groups. Walker says: "We want a law that requires the Bilateral Adoption Tax Credit (BATC) to be shared with the mother. This woman is often in a crisis situation and she needs a little encouragement to carry the baby to term and to be adopted. We believe our plan can help parents and children find each other and reduce this statistic."
The plan may be accessed here: https://rickwalker.com/adoption
About Rick Walker
Rick Walker is a leader across multiple domains - business, global and nonprofit arenas - who is dedicated to serving others. The founder of a job-creation machine and former chairman of a global organization while in his 30s, he has proven himself more than capable of accomplishing important tasks and getting things done. Rick Walker is 100 percent pro-life but believes there needs to be strategic innovation in the pro-life movement's tactics. 
Rick Walker supports innovative and forward-thinking policies like the Bilateral Adoption Tax Credit. Once elected, his strong, conservative voice will continue to encourage adoption and help pro-life and pro-choice groups to work together. 
To learn more about the Bilateral Adoption Tax Credit Plan, visit https://rickwalker.com/adoption to read the full article.
Source: Rick Walker for Congress
Share:
---
Categories: Politics, Religion, Adoption
Tags: adoption, Harris County, Houston, Humble, pro-life, prolife, republican, rick walker, right to life, Spring, Texas
---
Rick Walker for Congress
4321 Kingwood Drive (164)
Kingwood, Tx 77339
United States