Texas Congressional Candidate Rick Walker Rolls Out 'Americans First' Immigration Policy
Promoting Enforcement of Our Borders and Our Laws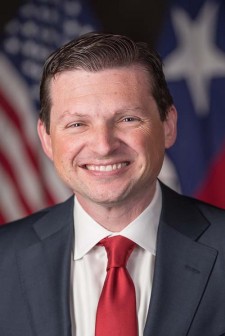 Houston, Texas, January 8, 2018 (Newswire.com) - US House of Representatives hopeful Rick Walker (Texas's Congressional District 2) has rolled out his Immigration Policy. Aligning with President Trump's immigration plan, Walker adheres to three cornerstones:
1. To be a nation, we must secure our borders by building a wall across our border with Mexico.
Rick Walker believes that the needs and security of America, especially America's kids, should be a priority.
2. We must enforce the existing Constitutional laws which address immigration issues.

3. Immigration policies must improve jobs, wages and security for every American.

Putting Americans First

Rick Walker believes that the needs and security of America, especially America's kids, should be a priority. He plans to set up tough immigration policies so that the United States will once again put American citizens first. For example, as the candidate who has created more jobs than all other candidates combined and who uses eVerify in his business, Walker believes eVerify should be strengthened and made mandatory to prevent illegal employment activities. 

About Rick Walker

Rick Walker is a leader across multiple domains - business, global and nonprofit arenas - who is dedicated to serving others. The founder of a job-creation machine and former Chairman of a global organization while in his 30's, he has proven himself more than capable of accomplishing important tasks and getting things done.

Walker supports innovative and forward-thinking policies and tougher immigration policies. Once elected, his strong, conservative voice will help to strengthen existing immigration policies and establish additional policies.

To read Rick Walker's Immigration Policy, visit RickWalker.com.

Source: Rick Walker for Congress

Share:
---
Categories: Politicians, Politics, Immigration and Nationalization
Tags: 2nd congressional district, businessman rick walker, rick walker, rick walker for congress, ted poe
---
Rick Walker for Congress
4321 Kingwood Drive (164)
Kingwood, Tx 77339
United States